These summer squash recipes will make the perfect side dish for a summer party or barbecue.
1. Glazed Squash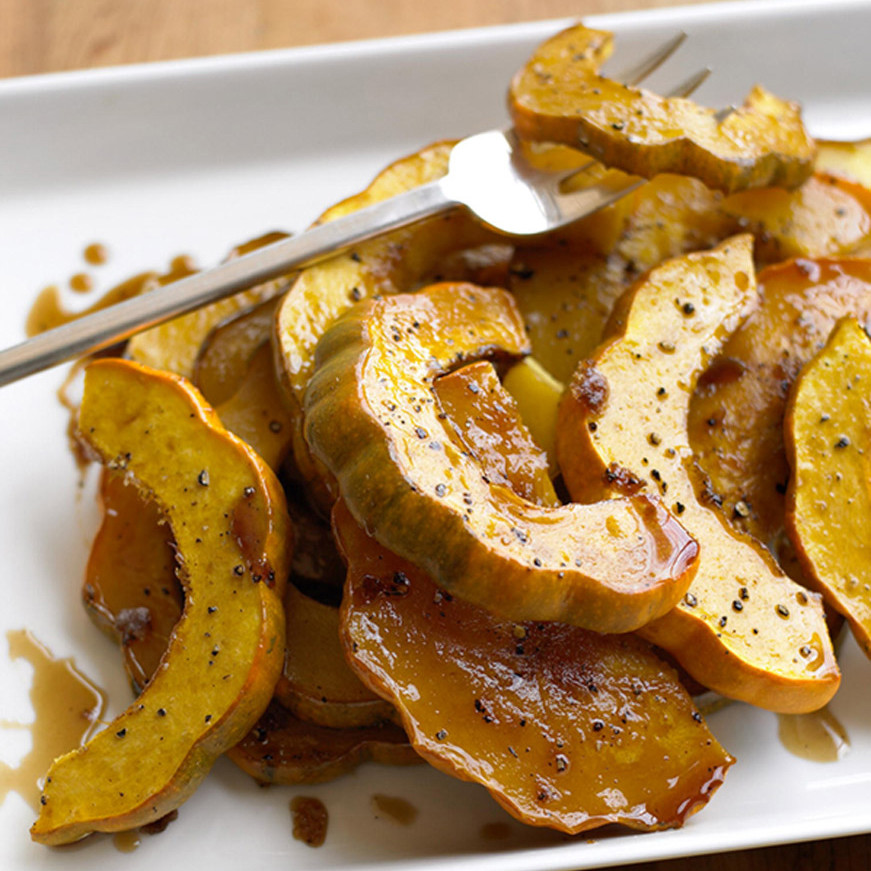 Ingredients:
1 Large Acorn Squash (or use your favorite squash)
1 Tbs butter -melt
2 Tbs maple syrup (pure)
1/4 tsp. cinnamon
Procedure:
Wash squash and then cut in half. Clean out the seeds. Place the squash in a baking dish (13 x 9) – put cut side up. Add 1/4 cup of water, then cover with aluminum foil and bake at 375 degrees until the squash is tender approximately 30 minutes. Mix together the melted butter, maple syrup, and cinnamon and set aside. When the squash is tender, remove the foil and drain off the remaining water. Then spoon the maple syrup mixture over the top of the squash and also in the center well. There should be extra syrup in the center well. Divide it between the two halves. Put the squash back in the oven and let bake for another 10 minutes until the mixture is bubbly.
2. Acorn Squash Stuffed
Ingredients:
6 oz. ground turkey
1 acorn squash
1/4 tsp. salt
1/4 cup celery (chopped)
1/4 tsp. cinnamon
1/4 cup chopped onion
1/4 tsp curry powder
1 slice raisin bread (cubed)
1/2 cup applesauce (unsweetened)
Procedure:
Wash squash and then cut in half. Clean out the seeds. The put the squash in a 13 x 9 inch cake pan with the cut side down. Add a glass of water and bake for approximately 50 minutes at 350 degreesWhile the squash is in the oven, mix together the onion, turkey and celery in a frying pan. Brown the turkey with the onion and celery. Drain off the grease.Add to the Turkey the cinnamon, curry powder and salt. Cook on medium heat for approximately 1 minute stirring often. Next stir in the bread cubes and applesauce.When the squash is done, drain off the remaining water and then turn the squash over. The spoon the turkey stuffing into each 1/2 of the squash and bake for another 20 minutes.